The wonderful world of World Wonders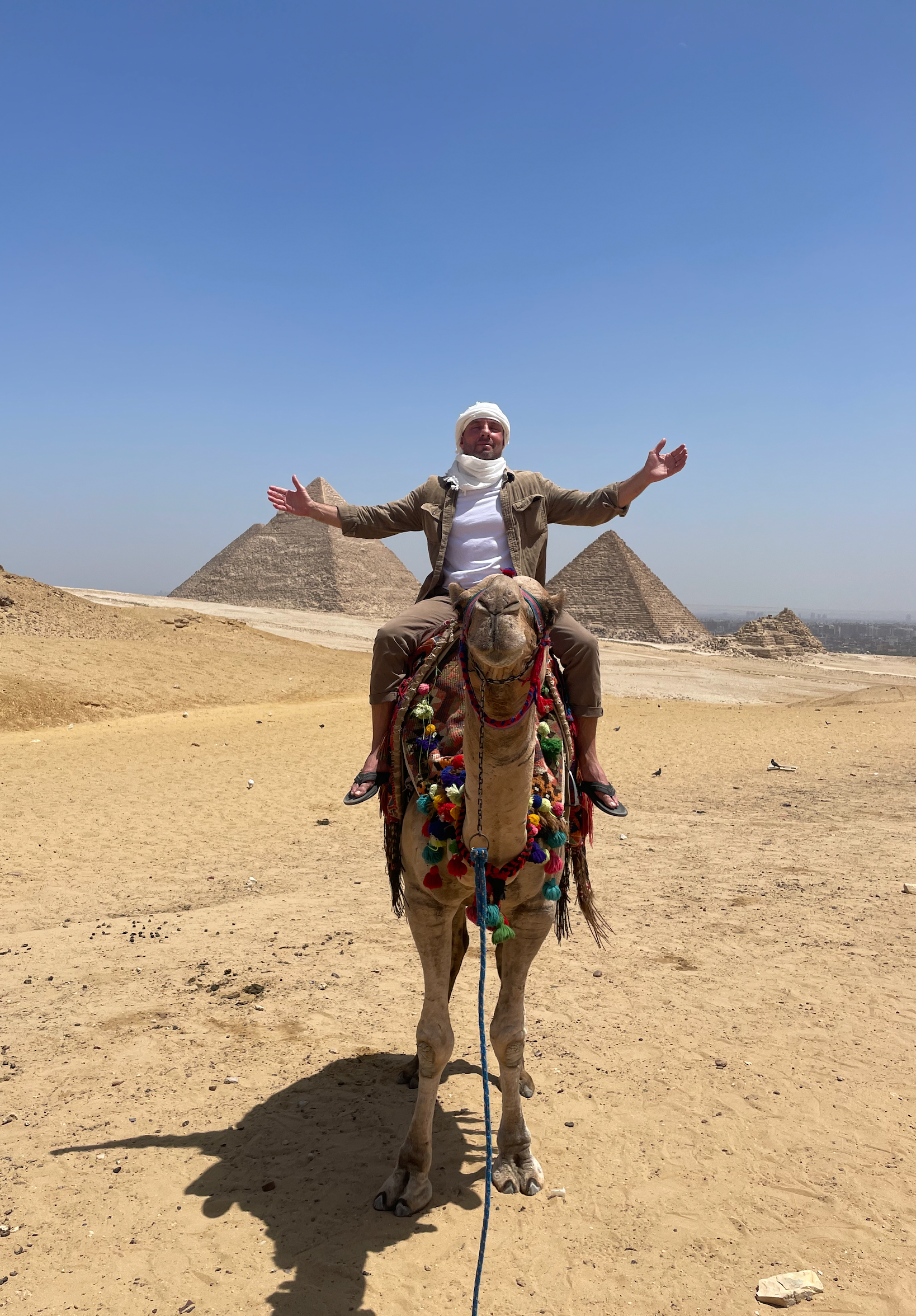 I thought I knew what we were getting into, but I didn't know we would be getting into a 4' x 4' shaft that went all the way into the heart of the Great Pyramid. 
Space was very tight up the narrow passageway and the climb (crawl) up the "robbers' tunnel" to the King's Chamber was physically challenging and oppressively hot and stuffy (not to mention anyone with claustrophobia's worst nightmare). It was also an awesome, once-in-a-lifetime experience. Add in some sunrise kayak'ing on the Nile, a stroll through Khan Al Khalili, the 700 year old Bazaar and Souq, and dinner at Abou El Sid in Zamalek, and our Egypt trip was full of incredible memories that we will never forget.
Here's a little video clip of the climb up the tunnel under 5.7 million tons of rock...
---